Promotions
---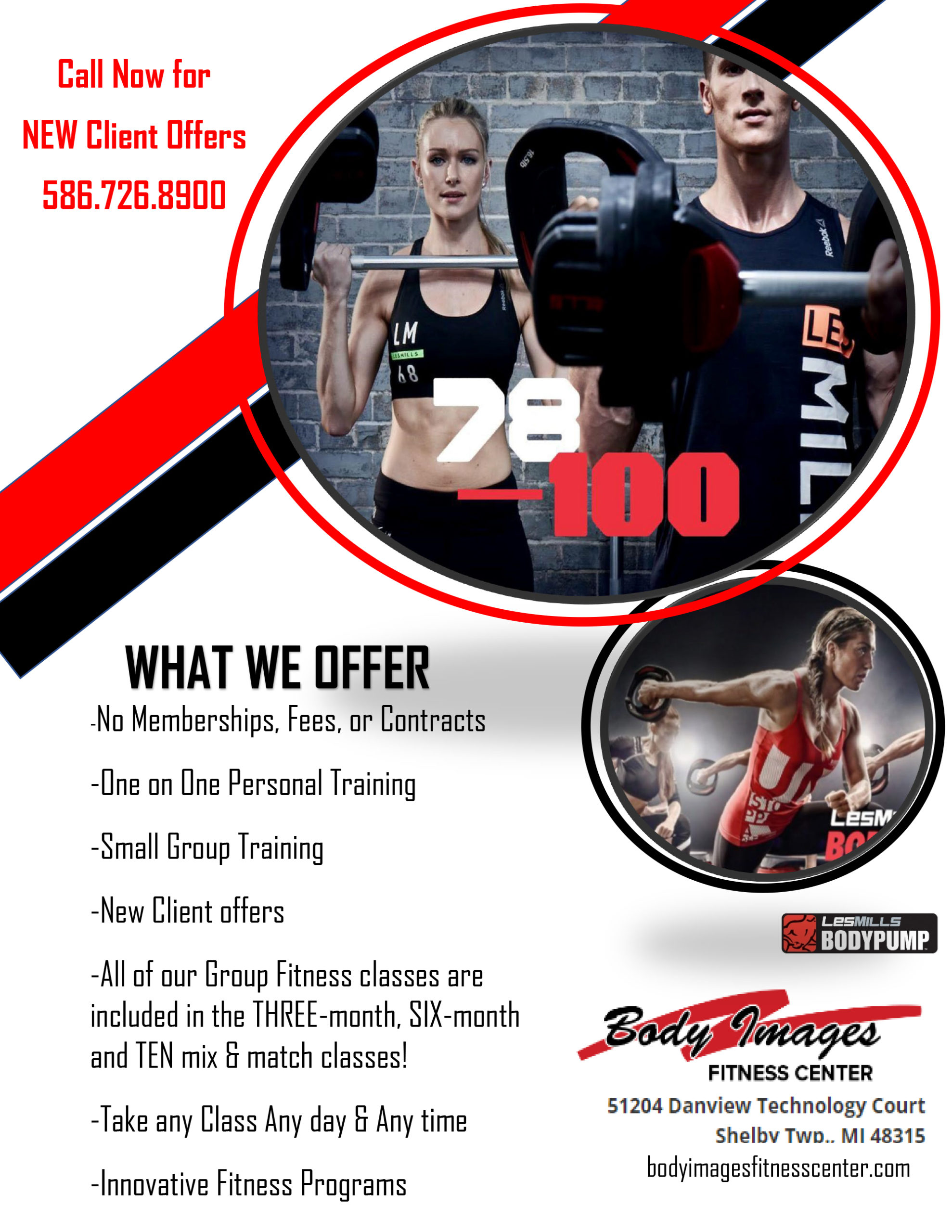 ---
---
BODY IMAGES FITNESS CENTER
Keep the momentum going!
BE READY TO JOIN US SOON!
We're here to help you reach your goals.
You're not in this alone. We've helped hundreds of clients conquer their goals, at every stage of their fitness journey.
Want to look and feel your best, but don't want to commit to a full membership yet? Our limited-time intro offer is the perfect chance to try us out.
Intro Offers for "New Students" to BODY IMAGES
* NEW CLIENT OFFER:  "$55.00 unlimited classes for one month"
and please remove all of the other offers.
Sign up today on our NEW MINDBODY APP or at our website bodyimagesfitnesscenter.com
---
COVID-19
At Body Images Fitness Center, the health and safety of our members and clients has always been our number one priority. We believe it is important to share the steps we are taking to keep Body Images Fitness Center clean and safe. We are being as proactive as possible by taking immediate action and work to make sure we take all necessary precautions on top of what we already do when it comes wiping down equipment, surfaces and counters, encouraging our all employees and all members wash their hands.
This means that every day, as part of our regular routine, our studio is cleaned and sanitized. As always, we provide disinfectant wipes and hand sanitizers for our employees and members and we work closely with our teams to ensure that anyone who is not feeling well understands that we support them staying home.
What we are doing daily:
We are Sanitizing and cleaning all counter surfaces and every night.
We will be limiting hands-on contact and partner workouts.
We ask all members to please utilize the disinfectant wipes and bring their own as well. Wipe down equipment before and after you workout in the personal training and group fitness rooms.
Contagion at the gym is not very likely if you simply wash your hands.
We are recommending we all follow the CDC steps to help prevent illness.
What we are asking you to do:
Clean your hands often
Wash your hands often with soap and water for at least 20 seconds especially after you have been in a public place, or after blowing your nose, coughing, or sneezing.
If soap and water are not readily available, use a hand sanitizer that contains at least 60% alcohol. Cover all surfaces of your hands and rub them together until they feel dry.
Avoid touching your eyes, nose, and mouth with unwashed hands.
Cover coughs and sneezes
Cover your mouth and nose with a tissue when you cough or sneeze or use the inside of your elbow.
Throw used tissues in the trash.
Immediately wash your hands with soap and water for at least 20 seconds. If soap and water are not readily available, clean your hands with a hand sanitizer that contains at least 60% alcohol.
Avoid close contact
Avoid close contact with people who are sick
Put distance between yourself and other people if COVID-19 is spreading in your community. This is especially important for people who are at higher risk of getting very sick.
Clean and disinfect
Clean AND disinfect frequently touched surfaces daily. This includes tables, doorknobs, light switches, countertops, handles, desks, phones, keyboards, toilets, faucets, and sinks.
If surfaces are dirty, clean them: Use detergent or soap and water prior to disinfection.
Stay home if you're sick
Stay home if you are sick, except to get medical care.
We will continue to refer to the Centers for Disease Control and Prevention, the World Health Organization and other public health agencies to determine the safest course of action for everyone who enters our studio.
We want to thank you for your loyal support of our facility.
Body Images Fitness Center
---

Do you love what we do at Body Images?  If the answer is "YES", we are asking you to share your positive experience by writing a 5-Star review on GOOGLE. Simply click the link here: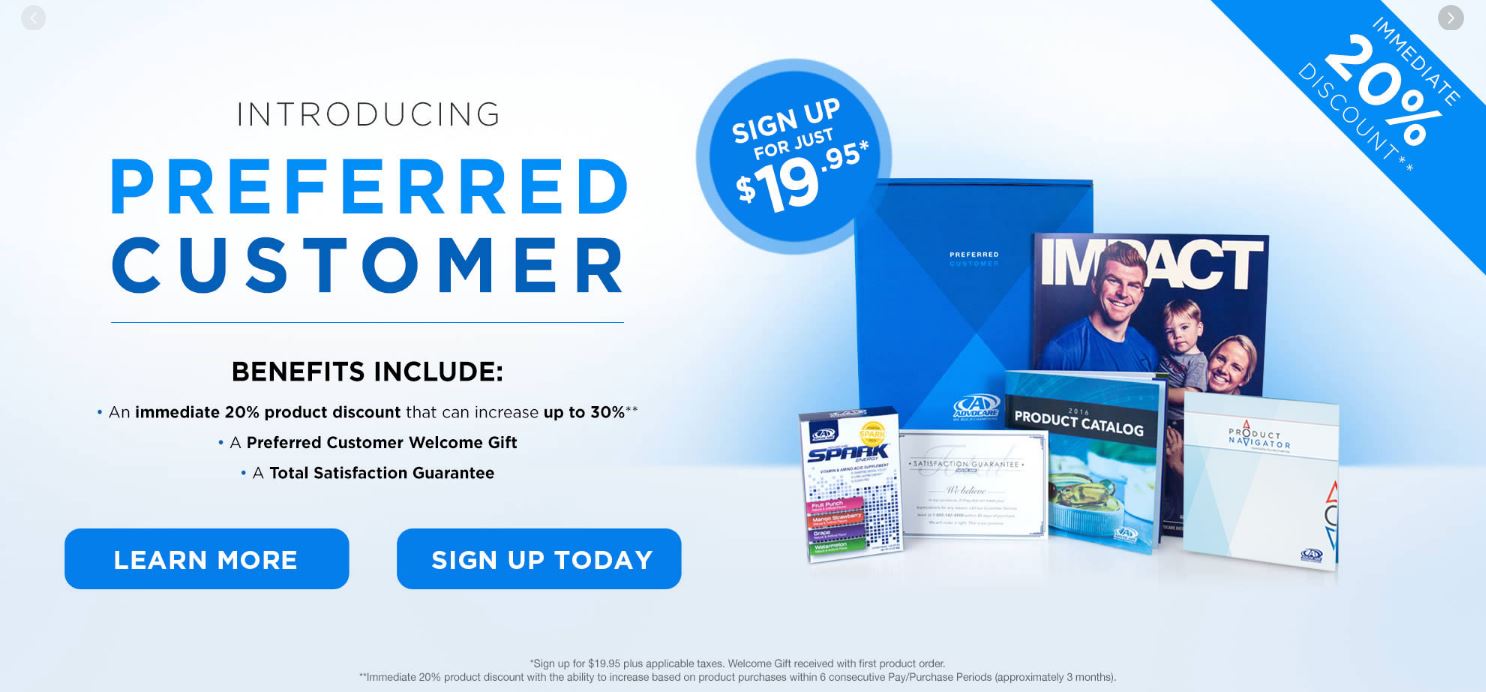 Advocare $19.95 preferred customer promotion