About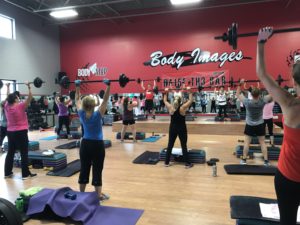 Body Images is acknowledged as one of the top personal training facilities in Macomb County. Our trainers use a combination of knowledge, personal experience, and devotion to motivate you to achieve optimal health and fitness levels.
You will find the most qualified and professional personal trainers at Body Images Lifestyle Center. All of our trainers are certified by the American Council on Exercise, The American College of Sports Medicine, or The American Aerobic and Fitness Association of America.
In addition, most have educational degrees in physical education, athletic training, inesiology, exercise physiology, nursing, or other related fields of study. Body Images Lifestyle Center is a business member of the International Dance Exercise Association (I.D.E.A), a professional association dedicated to the quality of health clubs and it's members.
Our goal is simply to provide quality programs where you can begin to see maximum results in minimum time.