Our Team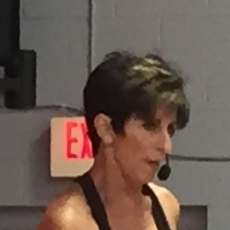 Pamela Paul, Owner, President
Pam started Body Images in 1988 and was one of the first fitness companies that offered classes through several local communities. Her whole family was involved in teaching. Her husband, Scott, and daughter, Deanna, were her inspiration and motivation to open a studio in 1999. She holds A.C.E. certifications in personal training, group fitness, and lifestyle weight management. Pam is also Les Mills certified in Bodystep, BodyPump, and Bodyvive. Her life is devoted to her family, her students and her business. She has been truly blessed by all those who have supported Body Images over the years.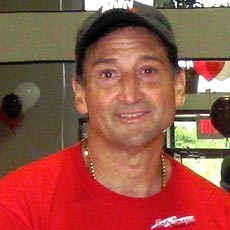 Scott Paul, Owner, Vice President
Scott started out as a serious weight lifter in his early 20's. He worked out in Detroit at the only "Hard Core" gym in the area at the time. He trained with some well-known body builders including the first Mr. Michigan. After injury, Scott was advised to take some cardio classes to regain his health. He decided on a Hi-Low step program – and as it turns out – that's where he met Pam, She was the instructor! Scott joined the Body Images team as the only male instructor in 1990. He became an A.C.E. certified personal trainer in 1999. He also holds Les Mills Certification in Bodypump and Bodyvive.
Diane, Instructor
I started BodyPump 10 years ago as a stress reliever and a way to feel better about myself again. It became a fast part of my everyday lifestyle when Pam asked me if I wanted to get certified 4 years ago. In 2011 I got my certification in BodyPump and in CxWorx and have been teaching ever since. It's been the best way to stay healthy and happy and I've made so many wonderful friendships in the process.
Mike, Instructor, Personal Trainer
Mike has been training at Body Images for three years. He became a group fitness instructor after seeing results in his fitness performance and support from his peers from taking the bodypump class. His love of fitness started at the age of twelve when he was given a set of weights for his birthday. Mike has been an athlete his entire life, playing football, baseball, and junior A hockey. He has been involved
in fitness industry ranging from bodybuilding, strength training, sport agility training, to being a personal training client himself.
Mike is a certified ACE personal trainer, certified Les Mill BODYPUMP instructor, certified Les Mills CX instructor, certified Tabata bootcamp instructor, and certified TRX/ RIP TRAINER instructor. He is presently working on his ACE Sports Conditioning certification as well.
His motto is " Hard work beats talent, when talent doesn't work hard."
Julie, Instructor
Julie Cairney has been with Body Images since 1997, when she began teaching Step Aerobics in Warren. Since then, she has taught several types of classes, including Stroller Aerobics and Cardio Plyo & Strength. She became a Les Mills Body Pump instructor in 2015, and loves leading the class at the Warren Community Center. She is passionate about group fitness classes and encouraging others to be strong and fit. She is married 17 years to Mark and has the blessing of 3 wonderful children: Brendan, 14 Emily, 12 and Katie 8.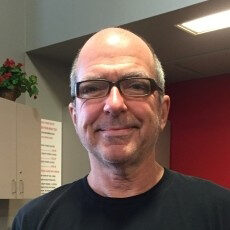 Kevin, Instructor, Personal Trainer
I've always had a passion for health and fitness, staying fit and working out in a gym. Having studied personal fitness training for some time, in 2013 I became a certified personal trainer. Shortly after I became a Tabata Boot camp instructor, and have now taught over 150 Tabata boot camp classes.
I also enjoy biking, running, roller blading and am a third level brown belt in Kenpo Karate. I frequently mix karate material arts moves into my personal and group training classes. I have found great satisfaction in helping individuals and groups, achieve their fitness goals and find gratification from seeing the results of my clients hard work and effort. I am certified in Bokwa Punch and Strike, a great mix of cardio and martial arts punching and kickboxing set to great music.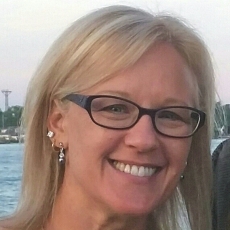 Rachelle, Instructor
My first experience with a body pump class was in the spring of 2013. I came to Body Images through my cardio instructor. Pam had a sampling of body pump songs for all of the newbies from that class. I was hooked immediately! I've never experienced weight training like this before, it was amazing!
January of 2015, Scott & Pam approached me to become a body pump instructor. I was pretty nervous, I had never taught a group fitness class before.
Thankful to have a new friend (Julie) who was also becoming a body pump instructor. It was really nice to go through the training together.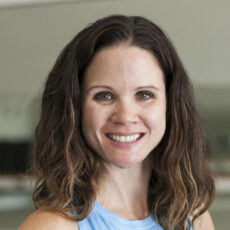 Melissa, Instructor
Hi all! My name is Melissa Stratton. I am thrilled to be part of this amazing Body Images team!
I graduated from Michigan State University with degrees in Theatre and Psychology, and then got a Masters degree from Oakland in Counseling Psychology. I'm married to an awesome guy, and have three equally awesome (albeit sassy) young daughters. In fact, if not teaching, you can usually find me being a human jungle gym and chasing these girls around somewhere!
I've always been an active person, but didn't consider becoming an instructor until I stepped into a Pound class back in 2016 and immediately realized: I NEED this in my life! Teaching Pound, I get to be a rockstar, inspire others, and help people forget about their worries outside of class.
After mastering Pound, my desire to continue to challenge myself led me to get certified in Barre. I love showing non-dancers that they can move their bodies in a fluid way and get a great full-body workout.
My classes are for all ages and all stages. My kids love to "assist" me when I'm learning new routines, which inspired my next certification: Generation Pound (Pound for 6-12 year olds)! At a time when most children don't exercise enough, Generation Pound teaches kids that they can have fun, exercise, and learn to love themselves just as they are!
My most recent certification is in TRX Suspension Training. TRX workouts are for everyone, no matter your fitness level. The great thing about suspension training is that there are loads of modifications for every exercise for beginners to advanced!
Whether you're new or established in your fitness journey, I invite you to put your hand over your heart - feel the engine that has keeps you going - keeps you LIVING. It's time to make your heart pound harder, beat faster and love itself more!
Check out one of my classes here at Body Images! Can't wait to meet you!
Dawn, Instructor
I taught classes for Pam early on in the 90's in local community centers after being one of her students. I taught for a few years, then took time off to go back to school. Kids, careers and life in general took me away from fitness. After a long hiatus, Pam reached out to and offered to help me get back in shape. That was September, 2015. Now, 60 pounds lighter, I am back to teaching with Pam and Scott, where it all began! I certified in Body Pump in 2018 and am teaching Low Impact Cardio. The people at Body Images are the best. I feel like I'm home!